Responsive Design
fits in any device
In the epoch of advanced technology, most internet users visit websites on their mobile devices and tablets along with different screen sizes. It is tough to design a website, which is convenient on all devices. Responsive html5 web design can have this solution. We use combination of html5, css3 and JavaScript for designing a responsive website, which is adaptable to any screen size. Using css3 media queries and fluid grids, we can create responsive web design with optimal design layout for different screen size. So your website layout will be change based on the size of screen being used to view it.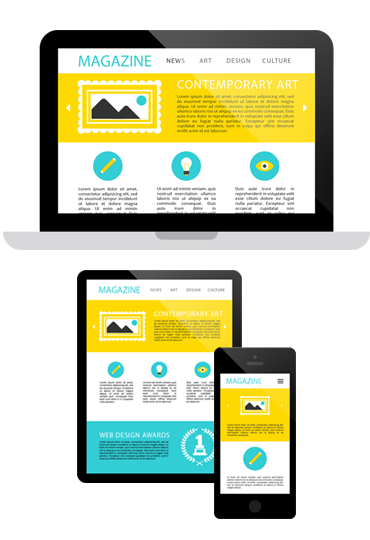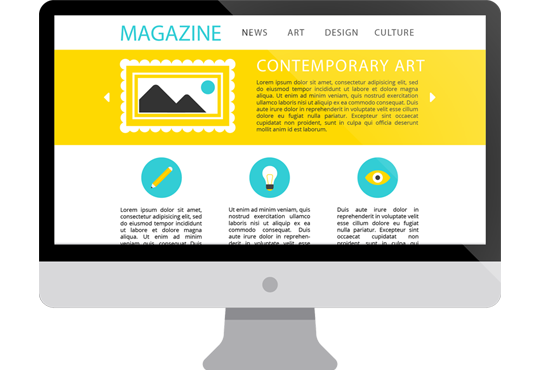 Make business
with us
We know that website is a key interface between you and your potential clients and as a rule, it provides the first opportunity to meet each other. In today's era, designing well-built website is requisite for all business as internet is available at most places. For the prosperity of online business, the existence of powerful web design is essential.
Consumers are relying on search engines for discovering information about your products and services. Engage your customer with your website is a vital as a source of information. First prerequisite of designing an effective website is to be a strong team with extensive experience, and website should be distinct in design. We have competence members of creative web designers who can furnish attractive and innovative web designs.
Web Design
We propose varied website design services, including:
Static

web design

Static website holds one or more web pages made up of HTML which incorporate static content, even if it contains text, images, videos and links, each page shows identical information to each user. Our static web designing service attempts to display your business information online that does not require repetitive editing.
Dynamic

web design

Dynamic website enables the website owner to make changes in website without requirement of website designer/developer. user can easily add new products, delete old pages, update in existing pages from website admin panel. Dynamic websites are custom programmed to accommodate the needs unique to a business.
Custom

web design

We design custom websites as per client's requirement. We have uniformly designed well-organized and interactive custom websites which has produced sales for our clients. With our experienced web designers we have created various brands for business segments and make their online web presence.
Our professional team is familiar for working devotedly and neutraly to satisfy the customer's need. We define the goal of delivering a creative website that will suit your website specifications.
Our creative web design will bring a unique identity in your website.
Kodeslogic
Creative
Team
About
We're passionate about creating beautiful design for startups & leading brands.